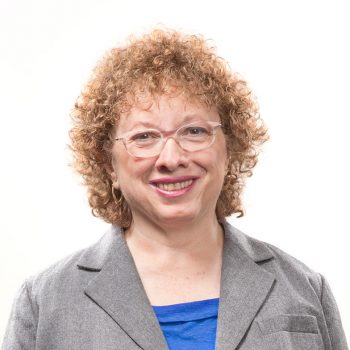 Joyce Bender
Chief Executive Officer
Joyce Bender continues as an international leader in the area of disability employment through her role as CEO at Bender Consulting Services. A person living with disabilities, epilepsy and a hearing loss, Joyce founded Bender Consulting Services, Inc. in 1995 after immersing herself in the disability community after a life-threatening accident due to a seizure. Prior to founding Bender Consulting Services, Joyce worked in the executive search industry where she ran her own search firm, Bender and Associates.
Joyce is the host of Disability Matters, the longest running podcast on Voice America. In 2018, Joyce founded Bender Leadership Academy, a nonprofit focused on preparing youth with disabilities to be successful in the workplace. She speaks across the United States and internationally representing the State Department on informational exchanges related to disability employment best practices. She has represented the State Department in programming with Panama, South Korea, Indonesia, Japan, Kazakhstan and Tunisia. Joyce is the current Vice Chair and Past Chair of the Board of the American Association of People with Disabilities (AAPD), is on the Board of Trustees for the Bazelon Center, and a current member of Disability Rights Pennsylvania and the Epilepsy Association of Western/Central Pennsylvania.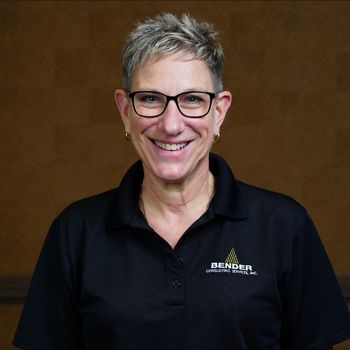 Paula Ballog
EVP & Chief Technology Officer
Digital Accessibility Services
Internal Infrastructure
iDisability eLearning Solutions
As a founding leader of Bender Consulting Services, Paula 'PJ' Ballog has been instrumental in the company's success. In her role as CTO, Paula oversees Bender's digital accessibility services, internal infrastructure and iDisability eLearning technology solutions and innovations. Her work in the digital accessibility services area includes overseeing the HighTest team in projects related to accessibility of websites, apps and documents. Paula keeps operations running smoothly by ensuring that internal infrastructure is in place that increases productivity and meets the demands of today's business. In her role with iDisability, Paula works with the latest technologies in eLearning to create accessible, scalable and sustainable training solutions focused on disability inclusion.
Paula joined the Bender family in 1987 where she supported the CEO in a variety of roles while growing the executive search business.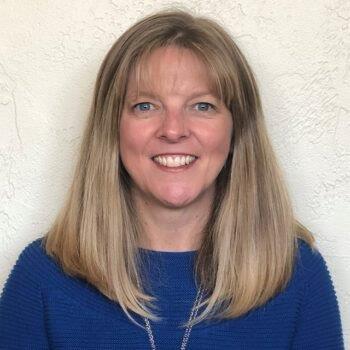 Kelly Kuczinski
EVP & Chief Financial Officer
Corporate Finance
Contracts Administration
Human Resources and Benefits
Kelly joined Bender in 2002 and has held previous positions in the company as director, finance and administration and staff accountant before assuming her current role. Her areas of responsibilities include corporate finance, contracts administration, and human resources and benefits. Her financial responsibilities include payroll, accounts payable, accounts receivable, budgeting, 401k administration and taxes. Kelly's contract administration efforts encompass providing support for contract proposals and new business development initiatives. She also oversees the administrative staff, ensures all new hires are on-boarded properly and administers employee benefits programs and policies.
Prior to working for Bender Consulting Services, Kelly held positions in other companies such as a staff accountant and production administrator. She holds a Bachelor of Science degree in business administration with a concentration in finance and an accounting minor from Westminster College and an MBA from Robert Morris University.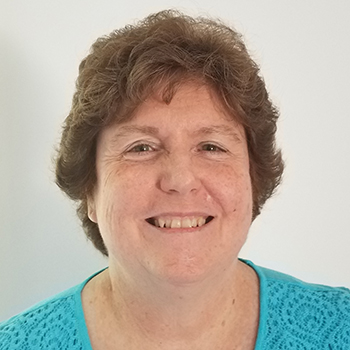 Leanne Thomas
Chief of Staff & Account Director
Account Development
Account Management
Executive Support
Leanne joined the Bender family in 2013 as an account manager. As Chief of Staff, she is responsible for developing and providing executive support to the Chief Executive Officer. In her role as account director, she manages customer accounts across Bender's Include and Ignite product lines. Prior to joining Bender Consulting Services, Leanne provided human resources and service level agreement management for CSC. In her role, she supported hiring, performance appraisals, succession planning, career development and developed a reassignment process for those looking to transfer to other roles. Leanne acted as the Bender Consulting Services liaison to increase hiring of people with disabilities in North America and supported programming for youth with disabilities, including coordinating Disability Mentoring Day and Bender Leadership Academy programming. Prior to transitioning to CSC, Leanne worked for DuPont where she was responsible for project management, manual development, and training for new associates. In her varied roles she supported the finance organization by providing technology solutions, including computer installation, mainframe application development, technology relocation efforts and help desk functions.