Headquartered in Pittsburgh, PA, Bender Consulting Services, Inc. operates across the United States. We believe that all people with disabilities should have access to freedom, through competitive employment. Since 1995, Bender Consulting Services, Inc. has been at the epicenter of disability diversity, equity and inclusion growth and innovation. ​Bender provides disability employment expertise in the areas of recruitment, workplace mentoring, strategic planning, training, and digital accessibility.​ Bender is a small business, a certified woman-owned business and a certified disability-owned business enterprise. ​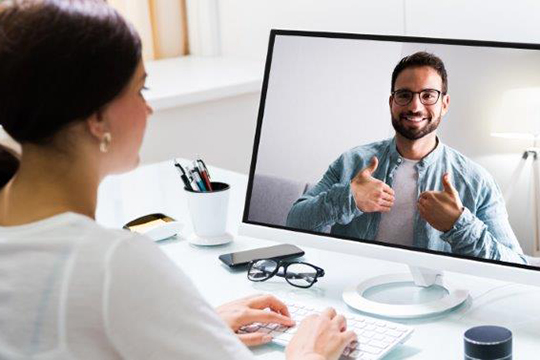 Remove employment barriers for people with disabilities while adding investment value for our customers.
Lead worldwide change resulting in employment equity for people with disabilities. ​
Competitive Jobs Mean Freedom®​
Without the opportunity to earn a fair wage, people with disabilities will never be free in this country. Only through competitive employment can one achieve the promise of the American Dream and engage fully in this society. ​
Paychecks Not Pity®​
Earning a paycheck is the great equalizer and first step to achieving true independence. People with disabilities want a fair chance to achieve personal and professional goals, not a pat on the head and a pittance in their pocket.​
Talent is the Only Discriminator™​
Ableism and stigma stand firmly in the way of the true potential of humanity. We must break down these barriers through inclusion. Success or failure should be based on one's talents and skills, not disability.
Integrity
At Bender Consulting Services, Inc. we believe in firm adherence to a moral code rooted in honesty, justice, transparency and professionalism.​
We believe that we must stand united to support our business partners, our customers and our community of people with disabilities. Our greatest accomplishments are the result of coming together with common purpose.​
Bender Consulting Services will not knowingly participate or support any activity that will result in negative impact to the communities it works within and supports.
Accountability
We believe we are accountable to our candidates with disabilities and our business partners equally. This means providing great career opportunities for potential employees and performing at the highest levels and exceeding expectations for business partners. ​
We are focused on delivering quality results and applying initiative to ensure success for our team and our customers. ​
We will demonstrate resiliency in the face of adversity and will strive to overcome roadblocks to justice. We will never accept subminimum pay for anyone with a disability.​
Gratitude
We build relationships from a place of gratitude and respect. We are grateful for the opportunity to increase equity and inclusion of our community of people with disabilities.
Leadership
We believe in servant leadership. The greatest way to build character is by helping others through volunteerism and mentorship. We lead change in attitudes and define best practices to improve our community and the global environment. ​
Inclusion
We strongly believe that inclusion and diversity are critical success factors, not only for our business, but also for our global community. We believe in equity over exclusion. ​
We will promote an environment that is free of pity and environmental, attitudinal and digital barriers that prevent us from reaching our highest levels of potential.​